Custom, Quality Cabinetry for Life's Unique Needs
Medallion Cabinets provide sustainable, professional-grade solutions for those seeking custom cabinets in the Denver and Foothills area.
From custom paint colors and cabinet designs, to high-quality products and cost-effective solutions, Medallion Cabinetry embodies what it means to put quality at the forefront! That's why Cabinet Central is proud to list Medallion Cabinetry as part of our premium cabinet offerings.
At Cabinet Central, we believe that creating cabinets that enhance your environment should be a positive experience, from start to finish. Finding a partner that represents this belief is one of the reasons our team is passionate about our work Medallion Cabinetry. From ease of customization to top-of-the-line customer service and a "no questions asked" replacement policy for most products, Medallion Cabinets provides premium craftsmanship you can count on.
Ready to learn more? Here are just a few of the ways the Medallion Difference shines through in each of their quality-cabinet designs:
Custom Creations
When it comes to cabinets, one size doesn't fit all! Medallion empowers its customers to get creative with color, design, and modifications that appeal directly to their precise needs. Or, elect for semi-custom cabinetry for the accessories and styles you need, with professional-grade inspiration to match.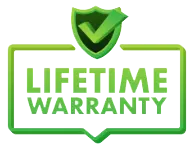 Lifetime Warranty
That's right, every one of Medallion's cabinets is backed by a lifetime warranty. What does this mean for you? That Medallion's commitment to unbeatable craftsmanship shines through – no matter how long you have owned and loved your cabinets.
Sustainably Crafted
From LEED Certifications to green initiatives that matter, Medallion makes its commitment to the environmentally friendly customer a priority when it comes to the design and sourcing of its products. With low-waste facilities and intentionally sourced materials, you will feel good knowing your cabinets are making a sustainable difference in our world.
Designed in the USA
Medallion lives out its values by designing its products right here in the USA. With a commitment to job creation and giving back to their communities, Medallion proves to be more than a cabinet maker, they are an example to others of high-quality standards in products and in practice.
Established Quality
Founded in 1969 and trusted for over 50 years, Medallion's products boast quality and professionalism you can count on. Whether this is your first time ordering custom-crafted cabinets, or if you are an old pro who knows exactly what you are looking for when it comes to style and design, you can count on tried and true products when you choose Medallion.
If you are near Denver or the Foothills area and are interested in learning more about how Cabinet Central partners with Medallion to bring your designs to life, let's talk. Together, we can help you incorporate Medallion's high-quality products into the cabinets of your dreams.
Jason was professional and designed the kitchen of my dreams. I highly recommend his company.
Had great ideas that kept me in my budget. Jason is very detail oriented.